MARALINA L'ALA PULL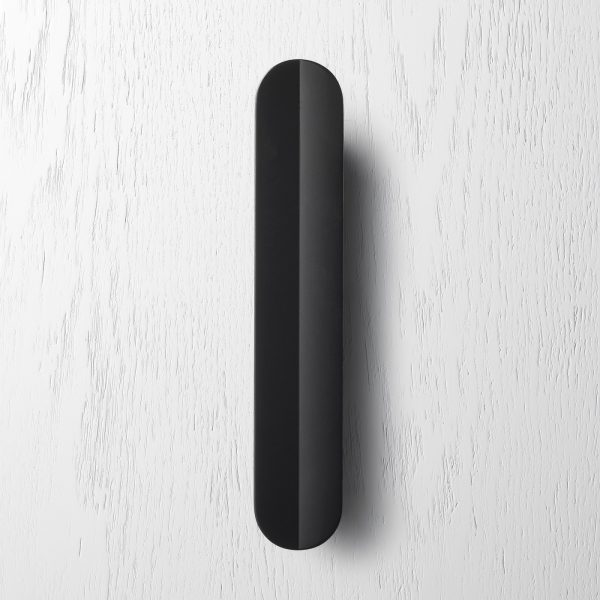 MARALINA L'ALA PULL - R2202Z
$

76.21 –

$

83.66

USD
/ EACH
TRADE PRICE
PRODUCT CODE: R2202Z
style : CONTEMPORARY
collection : MARALINA
material : ZAMA
design-family : MARALINA
sizes : Height 220mm
Frequently Asked Questions
How do I make an appointment to visit your showroom?
Our showroom is not located at our Head Office space in Notting Hill Victoria, the exact location is Here. It is open by pre-arranged appointment with our friendly consultants. To make an appointment to view our products and discuss your requirements with our staff, please visit our Contact-Us page.
How are the handles installed? I received two screws in the box but there are provisions for four on the handle roses?
Good question, and one that has many retail clients confused. Our door handles are mounted on the Pittella rose. The circular backplate the lever handle is mounted to. The spring system is contained within these roses, one on each side of the door and for each lever handle. These roses have provisions for Tie Bolts, or known as Through Bolts. They are designed to fasten the door handles together on each side of the door. The Rose was designed by the late Felice Pittella, and has provision for 2 through bolts. There are male and female threaded seats within the rose and although there seems to be provisions for 4, only 2 are required for each lever set. You have the option of either vertical fix or horizontal. Please see our installation diagram for more information here >.
I'm located outside Victoria, how can I view your products?
Our Showroom is located in Victoria, however we can send samples of our products to your location if you require them for client presentations. If you are a private client, we do not as yet have showrooms located outside of Victoria. Please contact one of our friendly customer relations team for further information on sample requests, through our Contact-Us page
Are your finishes on your products suitable for external use?
Yes our products and finishes are suitable for external use, however there are some limitations such as project locations that are close to the ocean or high saline environments. We recommend certain materials and product finishes be used in these circumstances. For further information please consult one of our Design Consultants for advise via our  Contact Us page>.
I have not confirmed product quantities in my order, can you please advise what the delivery cost to my location will be?
For precise delivery cost notification please proceed to register online through the My-Account registration page. Once registration is completed with your shipping address, please proceed to select products and check out through the shopping cart process. The exact shipping cost will be calculated prior to checkout where you can choose to proceed or cancel your purchase online.
How long does it take to receive backorder items?
Items on Back-Order typically take 6 – 8 weeks upon confirmation of order. Some products may have longer than expected delays due to global shipping and or material shortages. Our friendly customer care consultants will advise you immediately if this would apply to your order.
Can I order on the website and collect from your showroom or warehouse on the same day? 
A Click & Collect option is available to our Victorian clients for all Online orders. A 24 hour order preparation time is required and an email confirming when your order is ready will be automatically sent to you. By default, all Click & Collect orders are prepared and require collection from our Notting Hill warehouse, however if you would like to collect by pre-arranged appointment from our Hawthorn showroom instead, please advise us by leaving a comment upon checkout prior to completing your order online. A customer service team member will be in touch to advise of when your order is ready for collection and to book an appointment for Click & Collect through our online showroom appointment booking calendar.
Do you operate as a regular store where I can purchase and take my order on the spot, or is it a showroom with separate a warehouse?
The Pittella showroom located in Hawthorn, and from 17th of February 2022 will be open by appointment only. Appointments can be made online for consultation showroom visits where clients can discuss their requirements with our design consultants. Once selection is finalised and a quote is provided, the subsequent order can be placed online. Goods are shipped from our warehouse located in Notting Hill Victoria. Online orders can be picked up with a Click & Collect option for our Victorian clients. Collection of such orders is typically from our Warehouse, however if you prefer to collect from our Hawthorn showroom, this can be arranged by booking a Click & Collect appointment via our website. Please ask one of our friendly staff by leaving a comment upon checkout, or emailing us directly through our contact form.
How do I know if goods are in stock?
Our website will show if goods are in stock by viewing the icons on the product main page. The finishes shown on any particular product have a symbol next to them in the rectangular box denoting the stock status. The icon with a 'tick' means the product is available in that finish, whereas the symbol of the 'clock' suggests the item in that selected finish is currently out of stock and available on back-order. The time frame for back-order items from date of checkout is typically 6 – 8 weeks. Clients who have orders with items on back-order will be contacted when the items arrive into our warehouse. Your order in this case will be automatically shipped to your address.