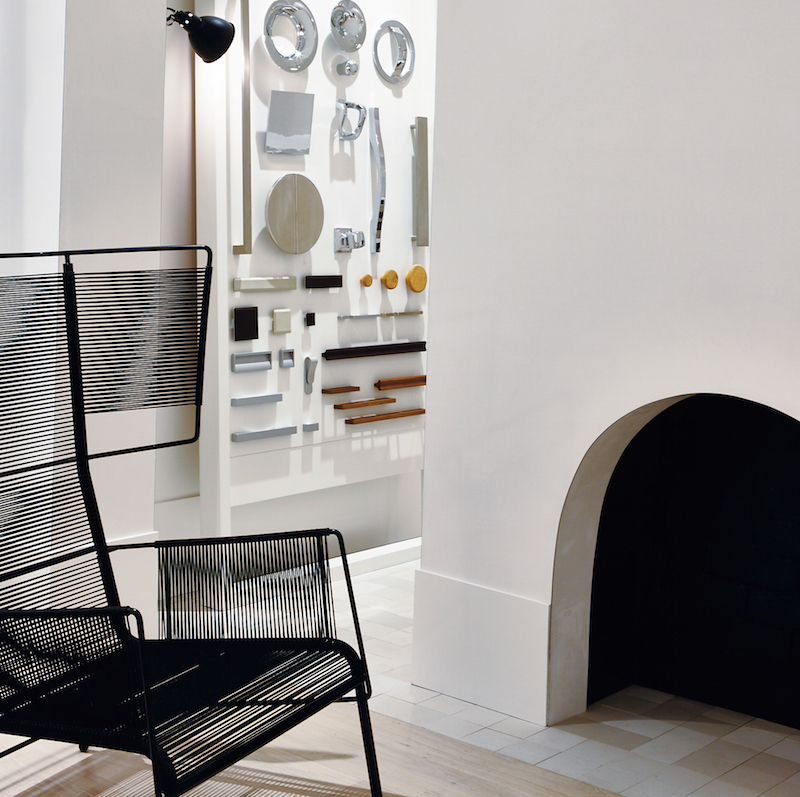 We are thrilled to unveil our recently completed Hawthorn showroom, designed by Hecker Guthrie.
The major renovation was about aligning the interior with our core value of offering top-quality, unique, timeless and elegant, Italian designed and expertly crafted, products whilst making the space more conducive to Pittella's consultative way of working with architects, designers and customers.
Hecker Guthrie design is one that pays respect to Pittella as a high-end product and a long-standing brand and acts as a backdrop, without dominating the products.
Pittella's showroom, which now extends back into the existing Victorian period building is broken up into a series of rooms, each taking on their own function and encouraging a journey through the space. A palette of limed oak timber floors, graded wall tiles and the subtle movement of colour of the Italian Gesso hard plaster throughout, delivers a complexity of detail and finish in a way that doesn't challenge the product.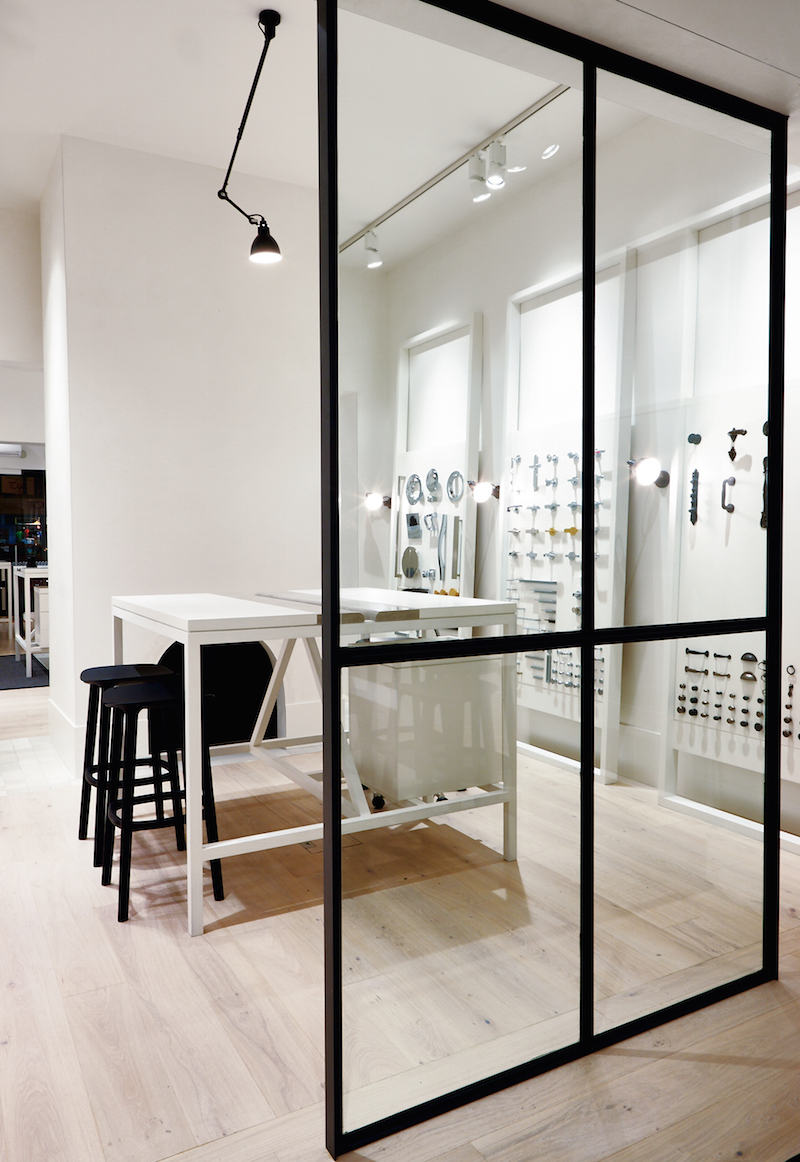 "Retention of an original fireplace and its now sculptural quality is a deliberate reference to Italian architecture." says project designer Hamish Guthrie. "Our approach is to work with what's there to create a sense of place and a sense of room and to give some definition between one space and the next." The interconnected spaces allow different products to be shown and varying experiences to be had by the customer.
Nine freestanding product boards showcase our three distinct hardware collections. The Classical collection circa 1800s – 1900s (or earlier), greets customers on entry to the showroom, the Post Modern collection (circa 1920s-1970s) section draws customers further into the space, as does the Contemporary collection (1980s-current). In addition  our exclusive collection of beautifully resolved, contemporary vanity basins, also manufactured in Italy, allure from a recessed display unit.
Within each of these three collections, entry door hardware is displayed at the top of each panel, and descends through to lever handles and joinery hardware.  This enables product selection to carry a consistent story throughout the project, from front door to passage, bathroom privacy doors through to cabinetry pulls.
Our consultation process starts by assisting the designer or customer to match product options with the architecture and interior design theme of their project, and then the style of products within that collection to complement their desired narrative.
Transitioning from traditional low height desks to higher tables for casual sitting or standing has enhanced our team's dynamic consultation process. It also means that people can stop by and use the space as a workspace and tap into whatever level of service they prefer. That could be a query about fitting a product or assistance with product selection for specification.
The Pittella showroom also stays true to Hecker Guthrie's approach "of never revealing everything from the front door – instead a glimpse is offered of what is beyond." And it is a captivating story we invite you to come and share with us soon..
Pittella Showroom – 796 Glenferrie Rd. Hawthorn VIC 3122
Tel +61 (0)3.9818.0311