WP_Post Object ( [ID] => 11095 [post_author] => 2 [post_date] => 2016-06-14 15:55:13 [post_date_gmt] => 2016-06-14 05:55:13 [post_content] => [post_title] => H5023 [post_excerpt] => Designed by award-winning Italian architect Cini Boeri for Pittella, this unique levered door handle on a rose reflects the designer's standing in the world of design. Her door handle, dubbed 'Vice Versa', is as poetic, as the iconic Ghost chair she designed in 1987, in association with Tomu Katayanagi. This chair, made from one single piece of toughened 12-millimetre-thick glass completely defies convention. Boeri's handle also appears to defy gravity, with its handle delicately poised over its extruded knob. As with the chair, the H5023 elevates the door handle several notches, reflecting not only developments in the latest technology, but, as importantly, showcasing one of the world's great designers to 'think outside the square'. [post_status] => publish [comment_status] => closed [ping_status] => closed [post_password] => [post_name] => h5023 [to_ping] => [pinged] => [post_modified] => 2018-09-10 15:19:30 [post_modified_gmt] => 2018-09-10 05:19:30 [post_content_filtered] => [post_parent] => 0 [guid] => https://www.pittella.com.au/?post_type=product&p=11095 [menu_order] => 0 [post_type] => product [post_mime_type] => [comment_count] => 0 [filter] => raw )

H5023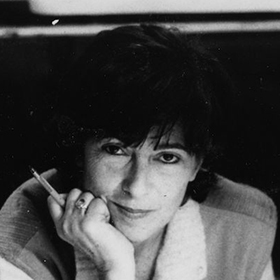 Cini Boeri (born in June 19, 1924 in Milan) is an Italian architect and designer.
She earned her degree at the Politecnico di Milano university in 1951. Different examples of her work can be found in museums and international exhibitions.
Boeri has been awarded many prizes; among those, in 1979 a Compasso D'Oro (strips product design for arflex) and a Lifetime Achievement Award from the Italian Cultural Institute of Los Angeles in 2008. Cini Boeri has recently been commissioned to design a lever handle and matching entrance door pull dubbed "Vice Versa" for inclusion in the Pittella Contemporary collection.